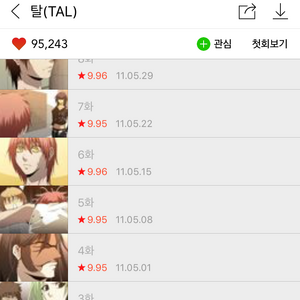 TAL is a Korean-language webtoon series written and drawn by Kang Im.
The webtoon was first published on Naver, a South Korean portal, on April 3, 2011. It is currently in Part 2 Season 1.
There is also an unofficial fan translation by Easy Going Scans (EGS).
Brief synopses of each episode can be found via the links below. Feel free to add the missing ones.
TAL
TAL Second Generation
Ad blocker interference detected!
Wikia is a free-to-use site that makes money from advertising. We have a modified experience for viewers using ad blockers

Wikia is not accessible if you've made further modifications. Remove the custom ad blocker rule(s) and the page will load as expected.